Suggestions to Make the Most of the Day
These workshop materials are divided into the following sections: Content, HTML, Design, and CSS. Each of these four sections contain teaching videos, exercises, and additional resources. A helpful sample site about NASA and some amazing women in space acts as a starting point to translate these ideas into something tangible for attendees.
It is recommended that you play the videos—start with the intro—and follow along with the video exercises. For your convenience—and easy reference—we've included the accompanying resources and slides referenced in each training video all in the same section. We suggest allowing six hours for the workshop, with a break for lunch and Q&A about web careers (or play our career videos).
If you have thoughts on how to improve these materials, want to share how you've used these resources, or would like an original keynote file to help you customize your day, we'd love to hear from you. In the end, we just want to help enable others to spread this knowledge as far as it can go—and we think you'll know why at the end of your workshop day when you see young ladies ecstatic to shares their websites!
Introduction Video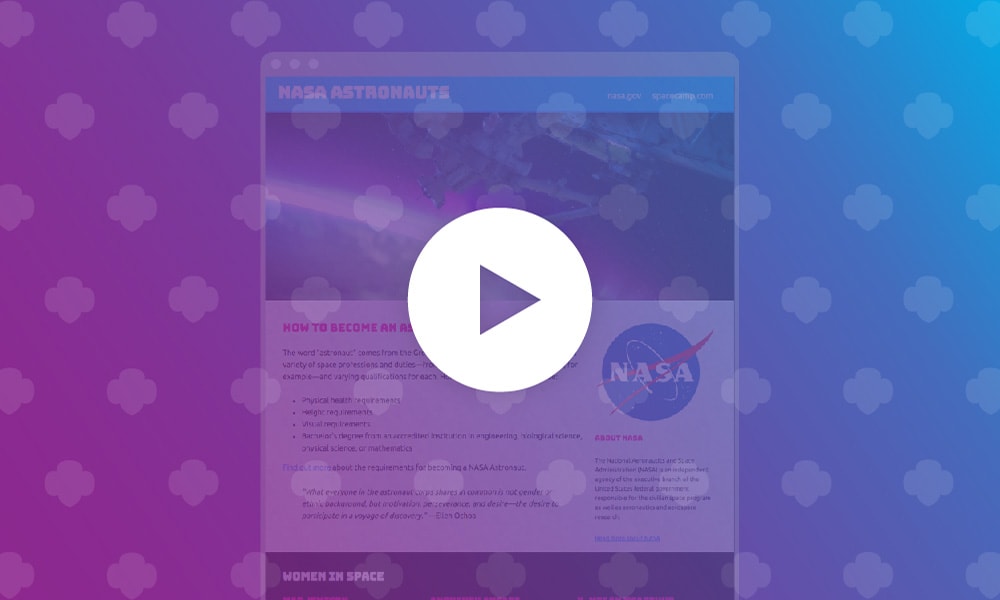 ---
Content
---
HTML
---
Design
---
CSS